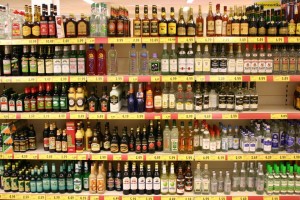 President of The Royal Australasian College of Physicians (RACP) Professor Nicholas Talley said that Australia's drinking culture was a cause for concern and needed to be addressed through policy change at a national level and more public debate.
"The harms to individuals and society caused by alcohol consumption are significant and quantifiable. Alcohol consumption is causally linked to at least 60 different medical conditions and the direct cause of many injuries and violent incidents," Professor Talley said.
Professor Talley said this week's Australian Medical Association (AMA) Summit provided an opportunity to examine practical steps to address Australia's drinking culture.
"We welcome this week's summit and the opportunity to have a national discussion about alcohol consumption in Australia," Professor Talley said.
Professor Talley said the RACP was particularly concerned about alcohol sponsorship at high visibility sporting events.
"These issues go to the heart of the drinking culture in Australia. We can't ignore the impact that culture is having on our young people.
"It is time to take action to protect young people from the harmful effects caused by alcohol consumption," Professor Talley said.
Research demonstrates a clear link between the amount of alcohol consumed and harm to individuals and society.
Professor Talley said the proportion of young people drinking alcohol was increasing at the same time as the amount they were drinking. In New Zealand between 1995 and 2004, the proportion of young people who reported drinking more than six drinks on a typical occasion increased from:
14% to 25% among 14- to 15-year-old drinkers
25% to 36% among 16- to 17-year-old drinkers
31% to 40% among 18- to 19-year-old drinkers.
"We are seeing more young people drinking more alcohol more often. As a community, we need to send a clear message to discourage these levels of alcohol consumption.
"To do that we need to address the drinking culture as a whole. Addressing sports sponsorship and taxation inconsistencies are two practical steps that can be taken on the path to addressing the broader cultural issues and bringing about a healthier relationship with alcohol for our young people," Professor Talley said.
The RACP looks forward to participating in the dialogue and will be represented at the Summit byProfessor Paul Haber co-Chair of RACP Alcohol policy Working Party, and Dr. Adrian Reynolds, LeadFellow for policy matters from the Chapter of Addiction Medicine (AChAM).
About The Royal Australasian College of Physicians (RACP):
The RACP trains, educates and advocates on behalf of more than 14,600 physicians – often referred to as medical specialists – and 6,000 Trainee members across Australia and New Zealand. The College represents more than 32 medical specialties including paediatrics & child health, cardiology, respiratory medicine, neurology, oncology and public health medicine, occupational & environmental medicine, palliative medicine, sexual health medicine, rehabilitation medicine and addiction medicine. Beyond the drive for medical excellence, the RACP is committed to developing health and social policies which bring vital improvements to the wellbeing of patients. www.racp.edu.au