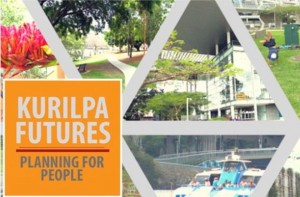 Local community group Kurilpa Futures Campaign has invited all candidates for the Electorate of South Brisbane to attend a community meeting next week to state their policies and attitudes to a number of contentious election issues.
Major matters for discussion include:
State Government support for development proposals for 11,000 new residents to be housed in 54, 12-40 story tower blocks on Kurilpa Peninsula
Developers' contributions to political parties
Local planning priorities
There will also be opportunities to ask questions on matters of general community concern.
All candidates are being invited to state their positions on these currently controversial matters, and both the ALP and Australian Greens have already confirmed attendance.
The Forum has been organised by Kurilpa Futures Campaign and the Westender Community Newspaper.
2015 Election Candidates Forum
Wednesday 21st January from 6:30–8:30 pm
South Leagues Football Club, Davies Park West End
If you can't make it but would like more information and/or to register your interest, please contact us via Email: kurilpafuturesgroup@gmail.com
Go to: http://kurilpafutures.org/ and www.westender.com.au or follow us @kurilpafutures and @WestenderNews