COVID-19 has changed everybody's daily habits.
West End locals Lea Gamble and Stacey Hall aren't just using this time of COVID-19 social distancing to walk more, they are aiming to systematically walk every street of West End.
Until late last year, Lea and Stacey had worked closely together in Brisbane City Council's Active Travel team and are great friends. But as they no longer work together and missed that close contact, they looked for other ways to connect. So, they decided to regularly walk and talk together, enjoying the exercise, sunshine and endless chats.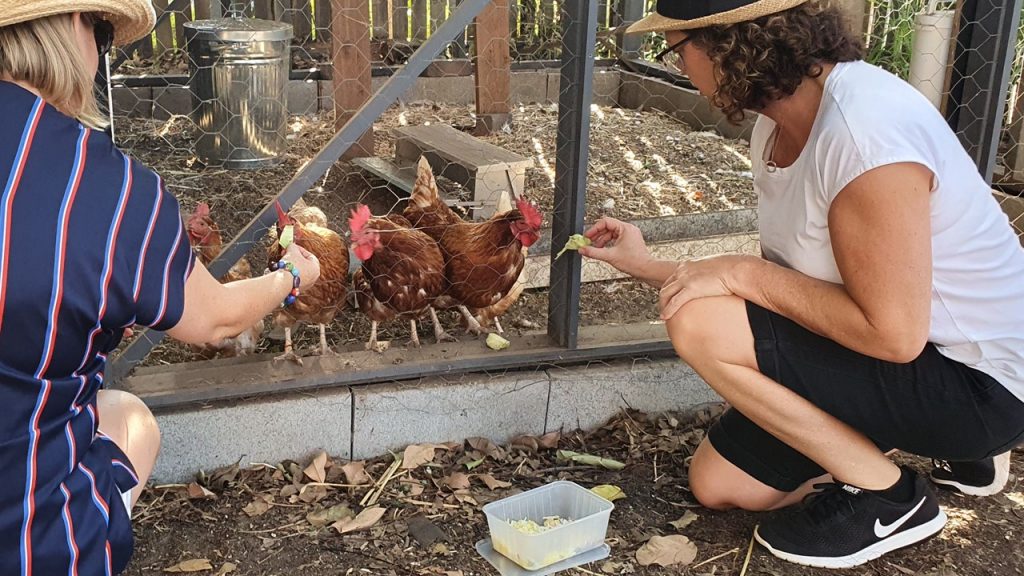 Lea and Stacey's regular walking routes, particularly around the river, are now extremely crowded with people exercising and enjoying the great outdoors after enforced time spent indoors.
They were inspired by stories about others around the world who have walked every street in their cities such as London and New York, and they started thinking about alternative, local routes they could travel to avoid the crowds.
As the current recommendation is to limit movement to our own suburb, Lea said, "let's walk every street in West End". And so the project began, not using Strava or any technology to track their progress, but a simple printed google map and a highlighter pen.
Both Stacey and Lea believe they live in the best suburb in Brisbane with its amazing diversity and eccentricity.
"It's a very inclusive suburb with people of diverse cultural and socio-economic backgrounds, all living in harmony," Lea said.

The pair are also naturally inquisitive and like to know what's happening on the streets.
"We're seeing things we regularly pass, things that are changing, and things that we didn't even know existed in those locations. Manor conversions, mosques, hostels and new business fronts are all things you don't necessarily notice behind the wheel of a car," says Stacey.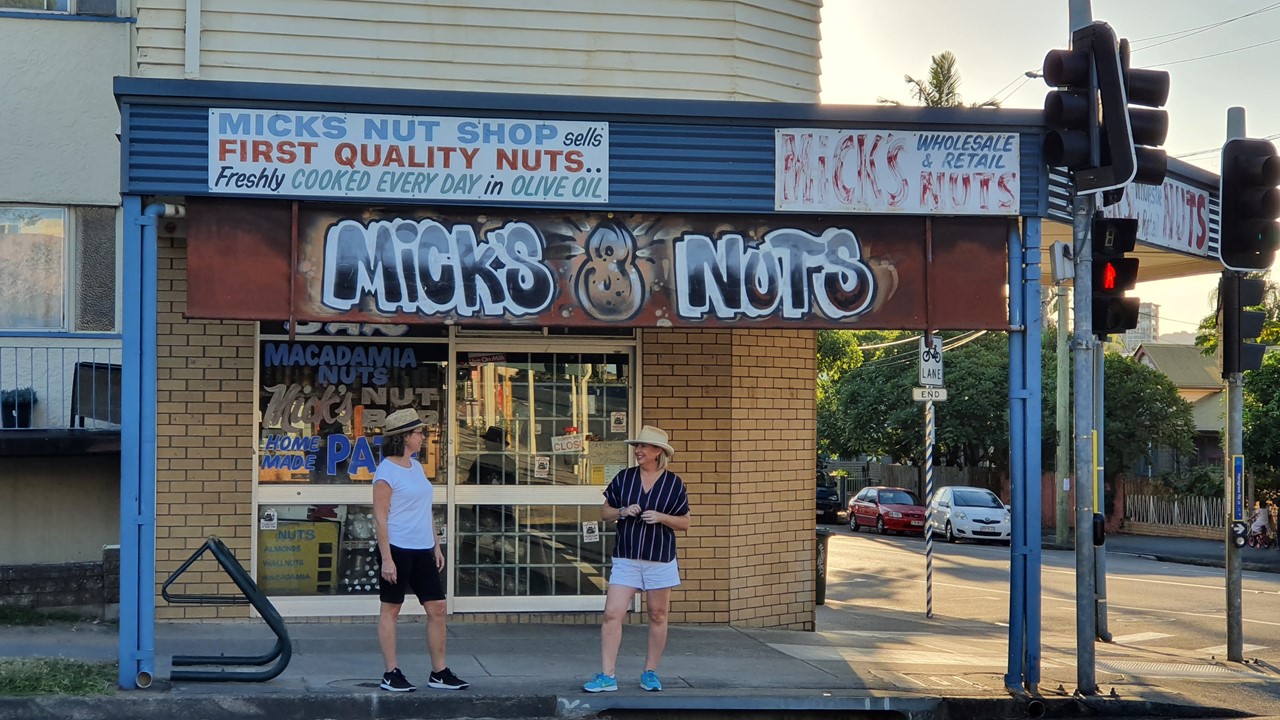 Saying hello to fellow walkers and people in their front gardens or doing DIY projects also gives them a sense of connection.
West End boasts a wide range of architecture from original tin and timber houses, battle axe properties, new renovations, art deco apartments, to commercial expansions and high-rise developments, and they all bring new life to each street.
"There's a lot of quirky stuff out there. We've seen architecturally designed street libraries, religious statues, bespoke front door ornaments, chicken coops, vegetable and herb gardens, and footpath verge planting. There's a lot of rosemary to be sampled on footpaths," Lea said.
Whilst some businesses have been forced to shut their doors, others are thriving, and quite amazingly, new businesses have opened despite the odds.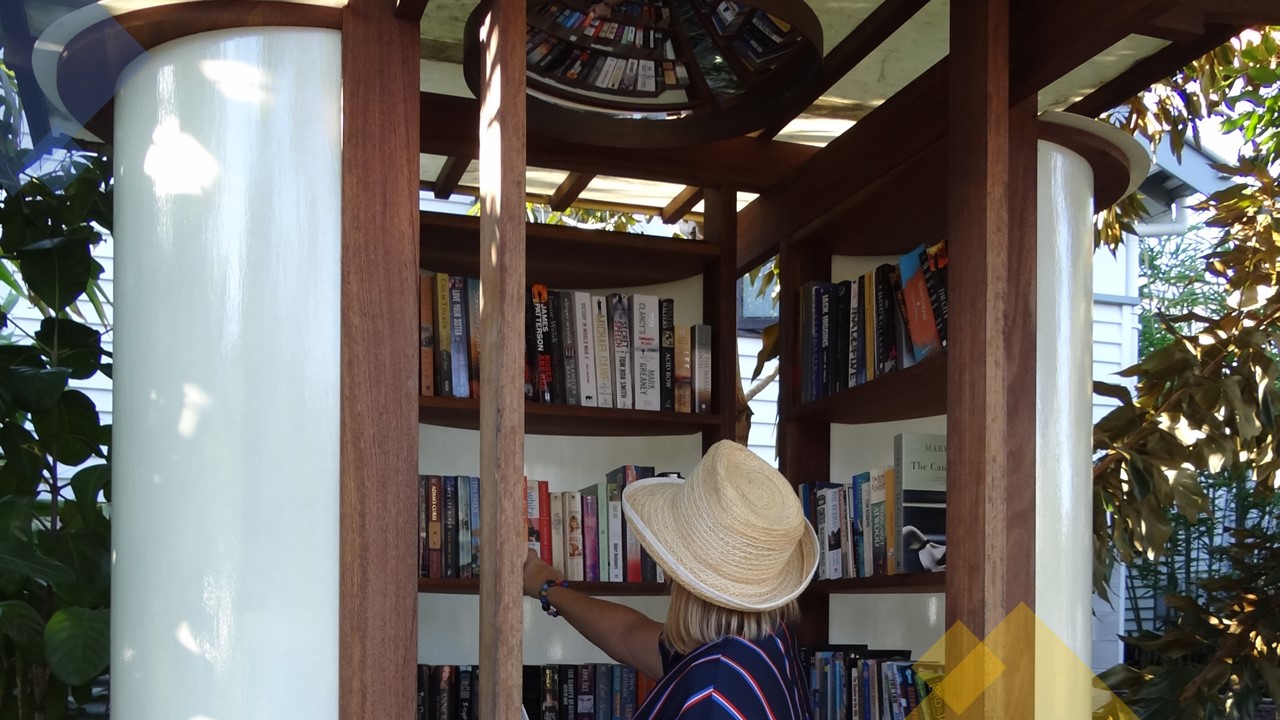 Different streets have different moods and personalities. This also changes depending on what time of day you are out and about. When you walk, you use all your senses and really do see and feel more.
"The benefits of walking to us are endless, conversations and laughs, our physical and mental health, boosting the local economy stopping to buy along the way – or returning when businesses are open.
"We're definitely going to need new shoes at the end after some serious pounding of the pavement," Stacey said.
The pair plan to take on Highgate Hill when every street in West End has been conquered.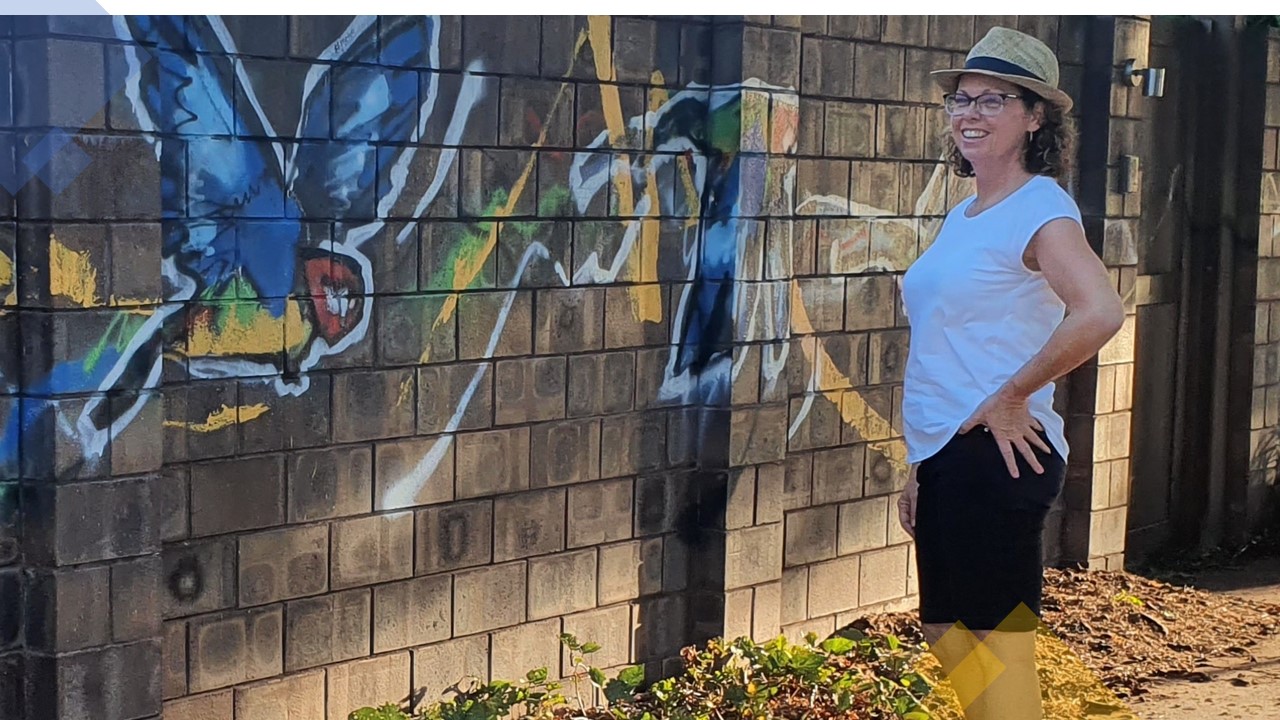 Lea and Stacey say their walks have proven to be an exercise in attentive observation, a testament to how much we gain by slowing down and considering our surroundings, and being grateful.
Additional information:
From From midnight Friday the 1st of May, some restrictions will be eased in Queensland and some national parks will partially re-open. Social distancing and hygiene must be maintained. See more

HERE

Walking is already the number 1 recreation activity in Australia (Ausplay 2018) but during the time of COVID-19, everyone is out walking and riding around the suburb –

See

HERE
For other West End walking ideas see our story on West End History Walks HERE.
Post your Images
If you are also out walking in West End, why not share your stories and photographs using #West End Walks4101 and #WanderingWestEnd on Facebook and Instagram.
All images by Lea and Stacey