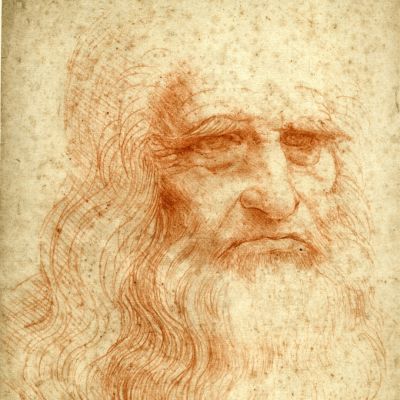 Delve into the mind of artist, scientist and inventor Leonardo da Vinci when a new internationally touring exhibition opens at Cobb+Co Museum in Toowoomba on 9 December 2017.
Da Vinci Machines: Leonardo's Inventions Brought to Life features more than 50 exhibits reconstructed from illustrations and writings by the mastermind.
On loan from the Museum of Leonardo da Vinci in Florence, Italy, and suitable for all ages, the interactive machines are created from original da Vinci drawings and highlights include the bicycle, the scuba suit, a drumming robot, spring powered car, as well as flying machines.
Visitors will see actual-size digital prints of the Mona Lisa, The Last Supper, The Annunciation, Lady with an Ermine and da Vinci's self-portrait, and will also have the rare opportunity to compare the restored Mona Lisa with a digitally enhanced more vibrant version, as it would have appeared 500 years ago.
Acting CEO of the Queensland Museum Network, Dr Jim Thompson said the exhibition would give visitors the opportunity to discover why Leonardo da Vinci was such a mastermind.
"Visitors can investigate the principles which cause effects in the world we live and to experience, how one man can make bold and ingenious scientific contributions,"Dr Thompson said.
"What a coup for Toowoomba to be able to bring this exhibition to Cobb+Co Museum where visitors can view these incredible machines that have inspired generations through the decades and will continue to stimulate the thinkers and designers of the next generation."
Among da Vinci's innovations are automatons, nautical, hydraulic and architectural tools, ground-breaking applications of civil engineering and fear-inspiring war machines.
The international exhibition is produced and curated by the Artisans of Florence – International (Australia) in collaboration with The Niccolai Group for museums and art centres across regional and remote Australia.
"The Queensland Museum Network is delighted to host the exhibition at Cobb+Co Museum as part of its tour in Australia," Dr Thompson said.
The exhibition will run for five months from 9 December 2017 until 27 May 2018. Entry to Cobb+Co Museum is free for residents in the Toowoomba Regional Council area. General entry prices for visitors from outside the Toowoomba Regional Council area: Adults $12.50, Children $6.50 and Families (2 Adults and up to 4 Children) $32.
Cobb+Co Museum is part of the Queensland Museum Network and open 9:30am to 4pm daily (closed Good Friday, ANZAC Day, Christmas Day and Boxing Day).
Visit cobbandco.qm.qld.gov.au or call (07) 4659 4914 for more information.