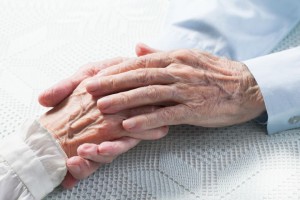 Local residents interested in starting a community hospice in West End are invited to attend a community meeting on Sunday 26th June at the West End Community House in Norfolk Rd from 10am-12pm.
The meeting is being organised by Carly Jay Metcalfe, a death midwife and secular hospital pastoral carer currently working at the P.A hospital.
Carly Jay says "I have a lot of first hand experience with both dying and death after growing up with Cystic Fibrosis and having a double lung transplant in 1998 with days to live. I was 21, and very, very lucky.
"I've had a couple of other near death experiences, and one that is particularly vivid is when I had cancer back in 2007. Growing up, I helped nurse many of my dying friends, and I've had an interest in palliative care for around fifteen years. I always say that what I do is a progression of my natural skill set.
"My friend Jacky and I are looking to create a community hospice project in West End and surrounds. I'm a local, and Jacky is a long time visitor. Our vision right now is quite broad, and we're trying to narrow it down.
"What we really want to do is return dying and death to the community. As a local, I'm well aware that we have many displaced and homeless people and that we're also a very progressive community. Bringing death care back into the home is our ultimate goal, and by working closely with local clinics and GP's, offering community workshops about how to do your own death care, we're hoping to establish a very grassroots movement.
"We're having a community meeting on Sunday 26th June at the West End Community House from 10am-12pm for people to get together and have a chat about what a community hospice project might mean for West End.
"We want to support people and give them a choice. For instance, I know personally that funeral debt is a big concern for the elderly and the sick, so DIY funerals and closure ceremonies are something that we can help people do. We're also interested in establishing a green burial option for people in Brisbane. We *know* that it can be done and that it's going to be lots of hard work (we're living in Queensland after all), but Jacky and I are pretty determined. If you'd like to have a chat, please come along to the community meeting."