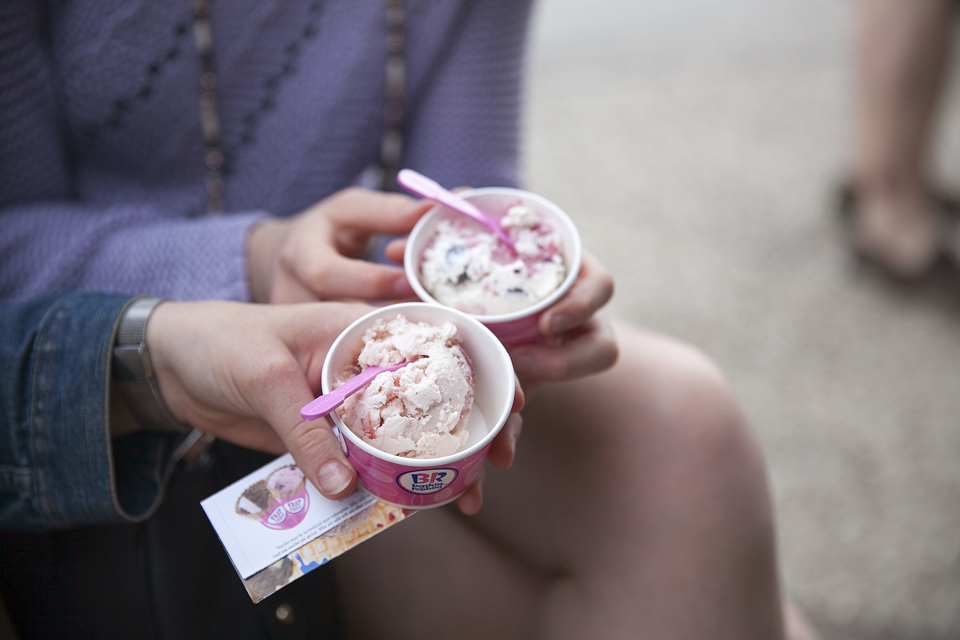 Baskin-Robbins opened its doors to eager Westenders hungry for some delicious ice cream last weekend, just when summer is around the corner — perfect timing in other words.
West End locals Abhishek and Varsha Sodhani have corporate jobs, but they wanted to do something that allows them to be more creative.
"We always wanted to do something on our own and we both love ice cream, so we thought Baskin-Robbins would be a perfect fit," Varsha said.
"We saw an ad six months ago and were inspired by the brands rich history and amazing range of premium ice cream flavours – and the rest is history.
"We love the brand because you can be so creative and we love the idea that we can make people happy."
The store has been designed to reflect 'West End Urban Style'. Including a kid's zone and plenty of seating for guests.
New guests are also being invited to join Club 31, Baskin-Robbins' loyalty club. For signing up, members will receive a free scoop of ice-cream on their birthday and will also have access to exclusive member competitions and all the latest ice-cream news.
"We are excited to be part of the West End community and serve up the world's most delicious ice-cream.
"We're inviting the entire family to come down and try our 31 premium ice cream flavours – including our Flavour of the Month – "Fuji Apple", as well as our indulgent sundaes, custom made ice cream cakes and refreshing shakes and blended iced coffees.
"Everyone loves ice cream and we like to think we are giving our guests a little bit of happiness in each scoop."
The West End Baskin-Robbins store is located at West End Central, Shop 2b, 220 Melbourne Street, West End. The store will be open for trading between 10am and 11pm between Monday and Thursday and open until 12am on Friday and Saturday nights.